Walter Walsh getting his new Tucson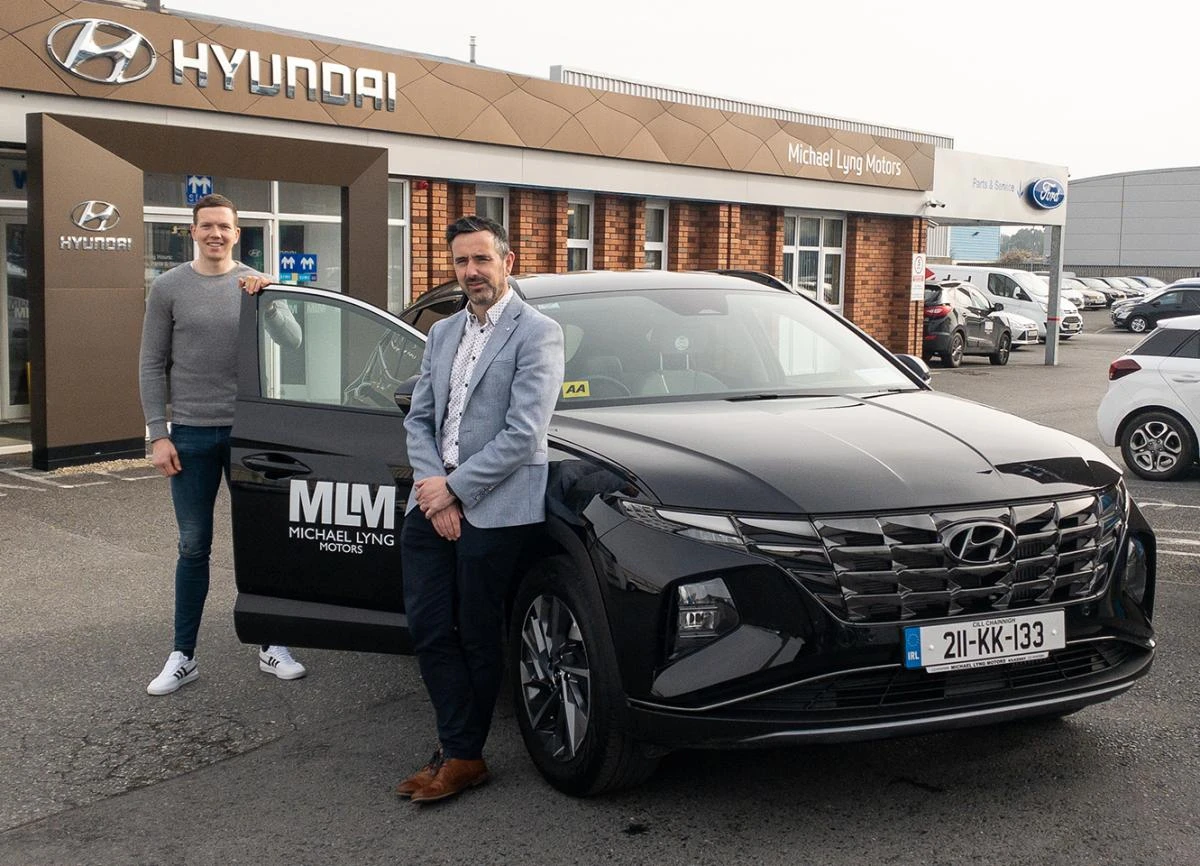 Walter Walsh, our Hyundai Brand Ambassador was at our Kilkenny showroom to collect his new 211 Hyundai Tucson from Neil Lyng.
This is the All-New Tucson Executive Plus Hybrid.
The All-New Tucson Hybrid is not simply an evolution of its predecessor, but a full-blown design revolution.
Leading the way in progressive design, it also offers state-of-the-art smart tech and a hybrid powertrain that takes you farther using less fuel.
Walter is in great shape and can't wait to resume training with the Kilkenny Hurling Team.
We wish him and the Team the very best for the upcoming season.
Walter is already on a Winner with the new Tucson, Ireland's Best Selling car for 2021.