231 Hyundai Carlow Sales Event
November 24th to 26th - Sleaty Road, Carlow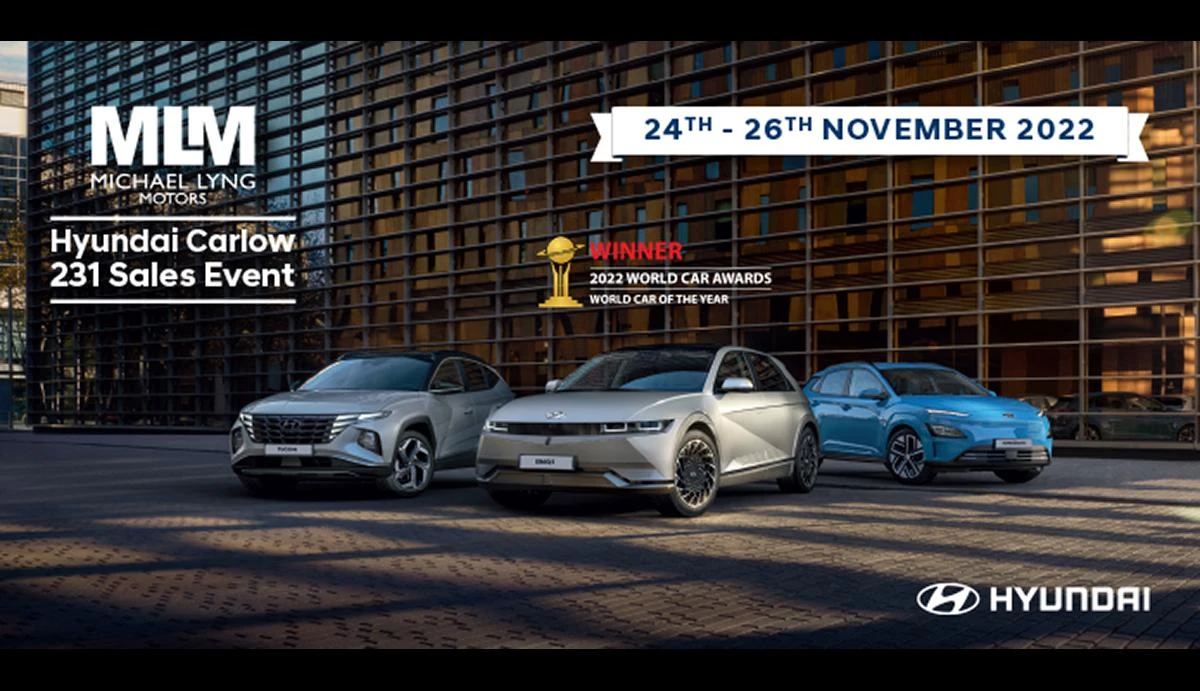 For 3 days only, get the best deal on your new car at our Hyundai 231 Carlow Sales Event.
David, Aaron and Cormac are ready to deliver fabulous offers on our complete range of Hyundai cars.
All Hyundai models come with:

And if you order your new car during our Carlow 231 Sales Event you also get:
Low APR Finance across our entire Hyundai car range
MLM Deluxe Accessory Pack (G-3 - The Ultimate Paint Protection Package, Luxury Matt Set, Heavy Duty Boot Liner, Fuel Voucher)

Contact our sales team to book an appointment.
Looking forward to seeing you in our showroom.
Opening hours:
Thursday 24th 9am-8pm
Friday 25th 9am-6pm
Saturday 26th 9am-5pm