Dedicated to the thrill of driving.
Inspired by the rally-winning i20 Coupe WRC, the all-new i20 N brings race track performance into your life — and a rush of adrenaline into your bloodstream.
The ultimate corner rascal.
With its high-performance 1.6-litre turbo GDi engine and impressive 204PS, the all-new i20 N is just as powerful as the rally car it is based on.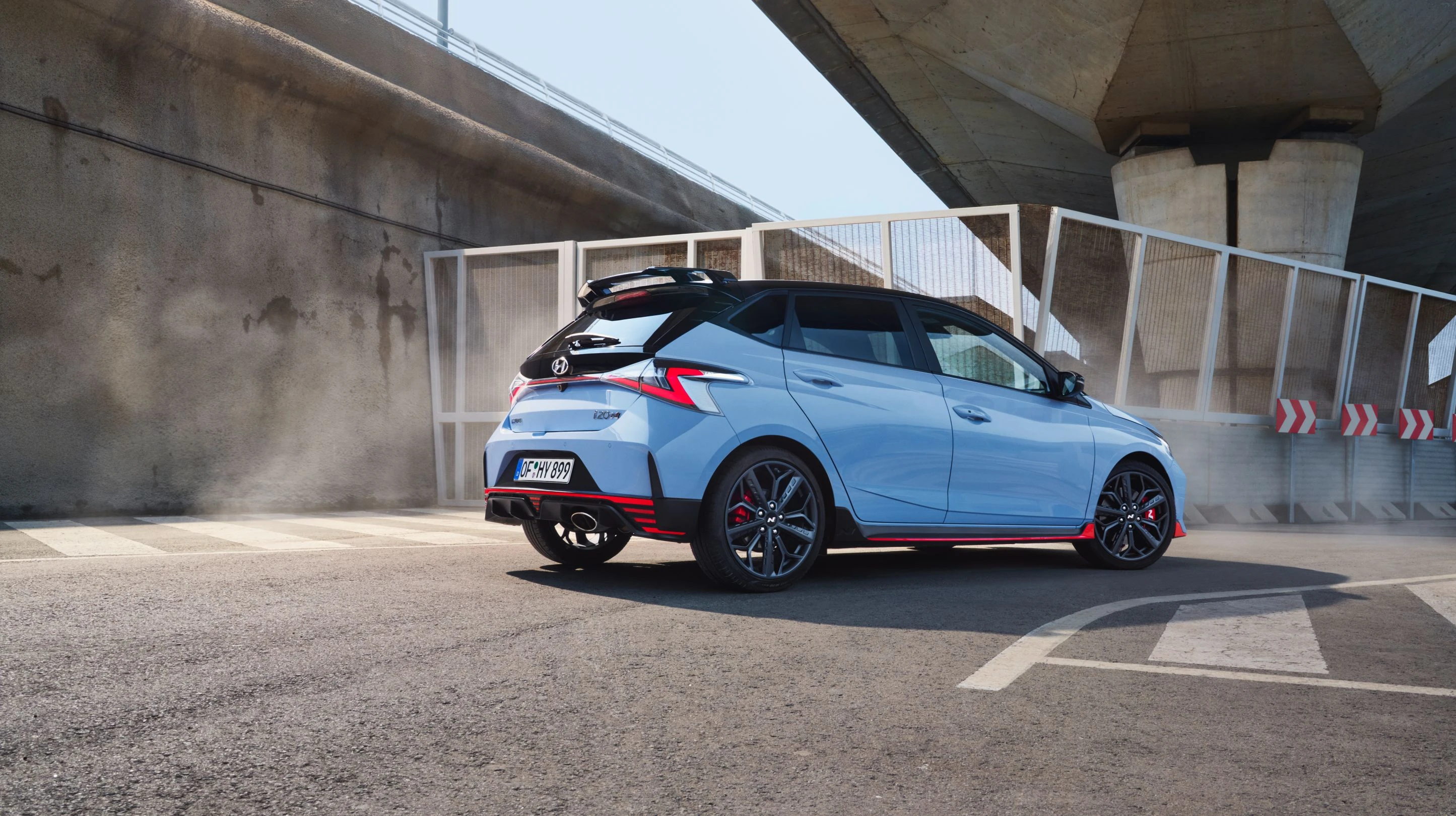 An everyday sports car.
Performance doesn't have to come at the cost of convenience: The i20 N includes Hyundai's best-in-class connectivity and safety features for a pleasant and safe ride.
Ready for the race track.
Take it around town—or around the race track. The i20 N doesn't just look sporty; it delivers head-turning performance whenever you want it.
Performance.
Going from 0-100 km/h in just 6.2 seconds, the all-new i20N is sure to turn heads.
Safety.
Performance goes hand in hand with safety: The i20 N comes with Hyundai's advanced active safety features.
Connectivity.
Enjoy live driving stats with the Performance Diving Data System or choose the optional 10.25" LCD touchscreen for seamless connectivity on the road.
Future-proof engine technology.
All newly registered Hyundai i20 N engines in Europe meet the Euro 6d emission standards.
Serious power for maximum fun.
The all-new i20 N has been meticulously engineered to get your heart pumping faster. Step on the accelerator and you'll feel – and hear – its motorsports roots instantly. Powered by a 204 PS 1.6-litre turbocharged GDi engine that delivers and 275 Nm maximum torque – you'll love the instant feedback you get from its high responsiveness and impressive flat power for more torque and power at lower RPMs.